Client onboarding is about Trust,
Trust is Consistency & Openness.
We help IT Providers build Trust
with a solid Onboarding Workflow

Templated Client Onboarding Process
As an IT manager, you know teams rely on reliable processes & communication to build great customer relationships. Our app documents and reinforces your client onboarding process.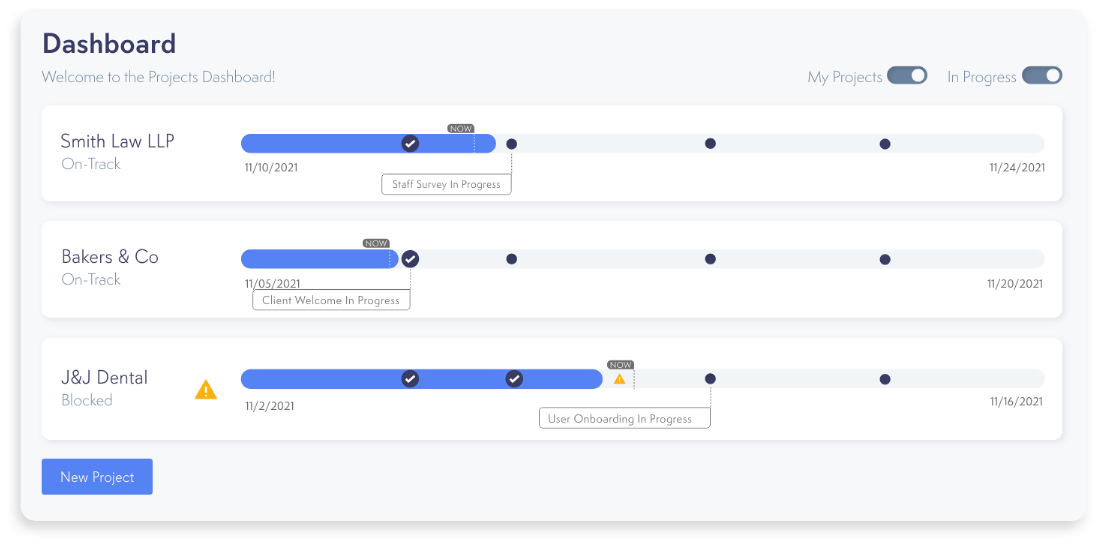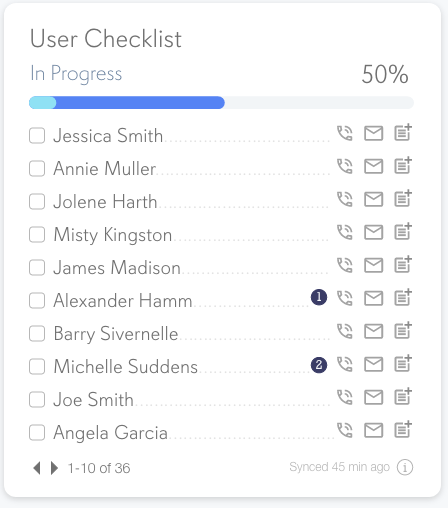 Real-Time User Checklist
Automatically track exactly which users are pending, and offer customers regular automated progress updates. The added transparency not only builds customer trust in your MSP, but also boosts onboarding rates and your gross margins.
Line of Business Surveys
Work with your customer's power-users to discover critical line of business Apps and processes. Survey client staff to improve collaboration, awareness, and trust with client employees.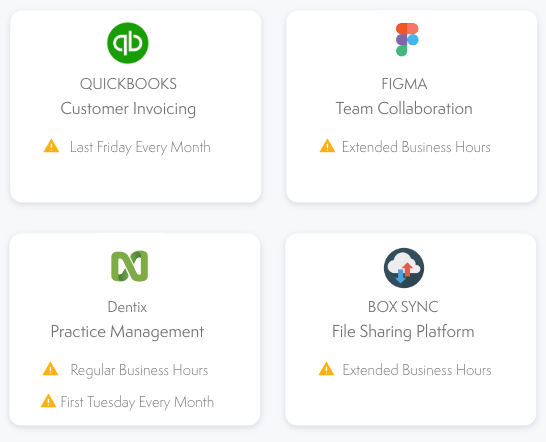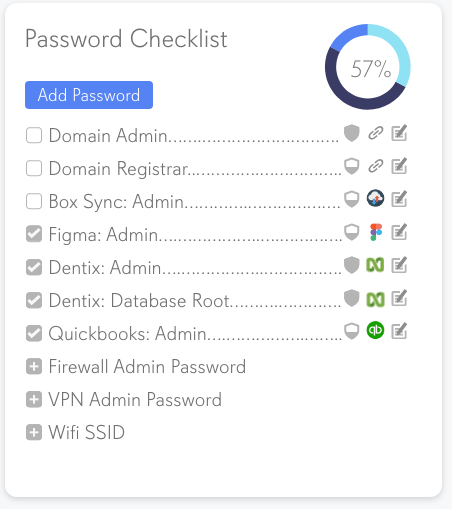 Documentation Checklist
Improve your process by documenting and validating all critical IT infrastructure passwords. IT support engineers will avoid delays, improving your customer satisfaction.
Regular Status Updates
Focus on onboarding tasks & checklists, while making otherwise hidden progress visible to your client! Use scheduled or event driven status updates to share goals, key progress, and unexpected blockers.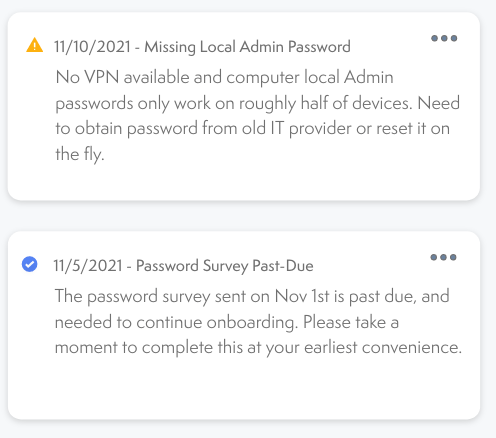 Configurable Project Checklists
Client Onboarding Roadmaps
Zero Data Entry Checklist
Multi-Factor Authentication
What are you waiting for?